At Stratos, we believe that marketing is an operation. Rely on us to build your marketing operation from the ground up, provide periodic workovers, or augment your existing marketing operation.
Frac Your Marketing!
Stimulate Your Marketing to Produce Maximum Results
Frustrated by a trickle of leads and low performing marketing campaigns? Disconnected initiatives, start and stop marketing projects, and unprioritized tactics can lock up your organization's brand awareness and revenue generating potential.
Unlock your full brand and sales potential with our content, marketing, and public relations expertise, backed by deep oil & gas industry knowledge. Stratos provides full-service marketing management to stimulate lead generation, boost website traffic, extract social media value, and produce a steady flow of marketing results.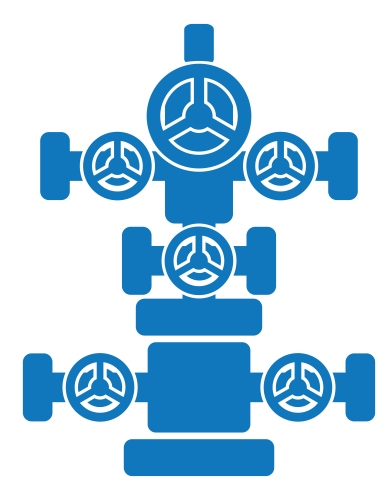 Working with Ben and his firm, Stratos Marketing, has been terrific. I highly recommend Stratos for any sized firm due to the first class talent, attention to detail, technical knowledge and digital marketing expertise across all aspects of B2B marketing.
Creating Winning Strategies, Together
Stratos partners with every client to become a co-owner in their marketing and communications success.

A Clear View of Performance
Every Stratos client receives a customized monthly marketing dashboard with a look-back on the prior month's achievements and KPIs as well as an outlook that documents key objectives and planned content.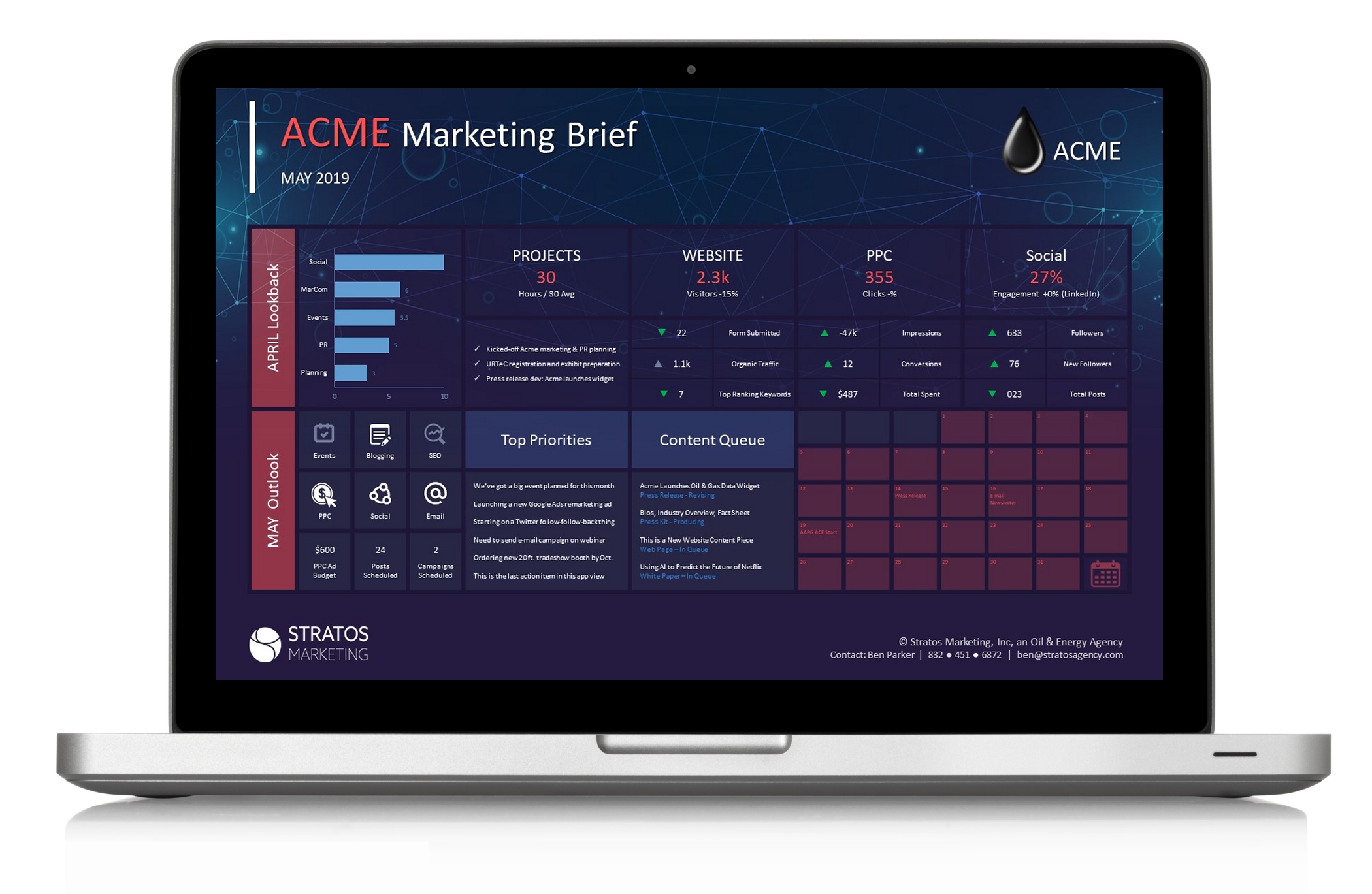 Have questions or want to learn more about how Stratos works?